---
Kumiko is an ancient Japanese woodcraft of creating intricate latticework with patterns all made by hand.
We will discuss the basic tools and jigs needed, how to measure and plan the Kumiko, and the construction of the Kumiko including the half-lap and mitsu-kude joints.
During this class, you will construct either an asa-no-ha (hemp leaf pattern) or izutsu-tsanagi pattern that will be sized and shaped using jigs and a hand plane.
---
Approximate Class Timeline:

45min. Introductions and history of kumiko including some traditional patterns, discussion of tools and usage

15min discussion of kumiko (how to measure, sizing)

30min intro to the dozuki and cutting jig (How to use the jigs, practice cutting)

2 1/2 hrs Creating/Making a kumiko pattern or two
---
About the Instructor:
Vince Cook is the owner/builder/designer of WilliamSon Custom Furniture and Chops Finely.  He works out of his studio in Brainerd, creating fine furniture, cabinetry and handcrafted kitchenware. Building on a life-long woodworking hobby and drawing inspiration from classwork at North Benett Street School in Boston, he builds custom pieces that reflect the beauty in natural wood, craftsmanship and creative design.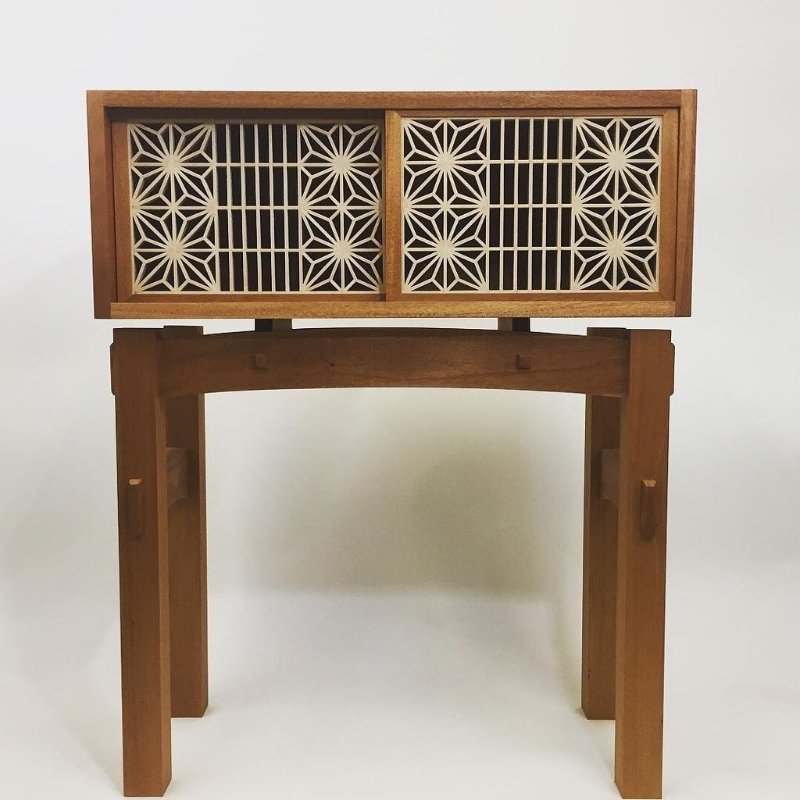 ---
---